Welcome back for more cut file inspiration, with my latest layout for The Cut Shoppe!
Today I am sharing a very pretty page with the fabulous
Flutterby
cut file!
I just love butterflies, & pop them in a wreath and well, I'm one happy creator!
Here's what I've made with this file today.....
Sigh! Isn't this just lovely?!
The
Flutterby
digital cut file is just so intricate and oh-so-beautiful!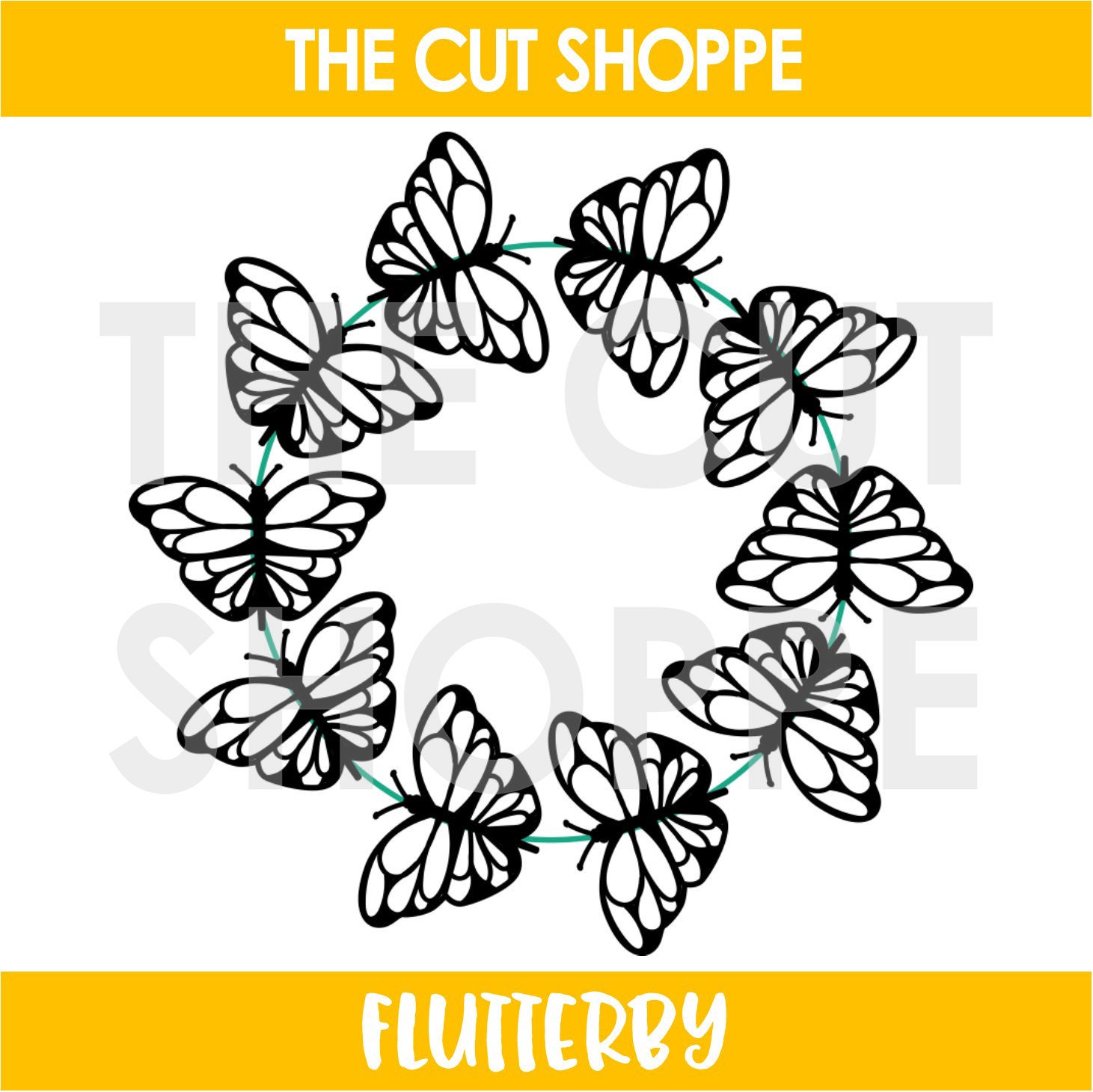 Let's take a closer look at my layout....
I've teamed that amazing
Flutterby
file with the beautiful Pebbles Jen Hadfield: Along The Way collection & I think you'll agree that this is perfect combination!
You'll also spy my fave Shimmerz: It's Mint To Be as an accent color.
So.much.pretty!
I love the white on white look, & regularly cut our files in white cardstock to use on white backgrounds. I really like how this creates a clean and fresh look to layouts, and allows the cut file to be supported with bright pops of color - without being too busy on the eye!
I've backed half of the butterflies with that soft pink polka dot paper, gluing them perfectly into place.
The other butterflies are backed a lil differently! I have traced the remaining butterflies with pencil onto that pretty golden yellow paper, cut them out and semi attached them to the
Flutterby
cut file. I love how they create that layered wing look!
I've also dressed the
Flutterby
cut file with lots of pretty embellishments including die cuts, stickers and dots.
To ensure my photo isn't lost amongst all those beautiful butterflies, I pop it into a frame before layering it onto the
Flutterby
file. Pretty!
Such a gorgeous layout for my gorgeous ballerina!
I think you'll agree that the
Flutterby
digital cut file is a must have!
I hope my layout has inspired you to add the
Flutterby
to your TCS collection today!
Thanks so much for visiting,