Welcome back for more The Cut Shoppe inspiration!!!
& let's just say, it's perfection for teen girls!!!
Here's what I've created with it today....
Well, Hello Glam girl, indeed!
Such a fun & playful page for my not so little girl!
I have combined the Echo Park's Fashionista with the My Mind's Eye Glam Girl collections to create this teen scene layout.
I cut the file in white cardstock, attach it to my page with lots of foam dots, and finish it off with lots of embellishments. SO pretty! Raising the cut file with foam dots really makes it stand out against that soft mint background.
Let's have a closer look at this amazing cut file!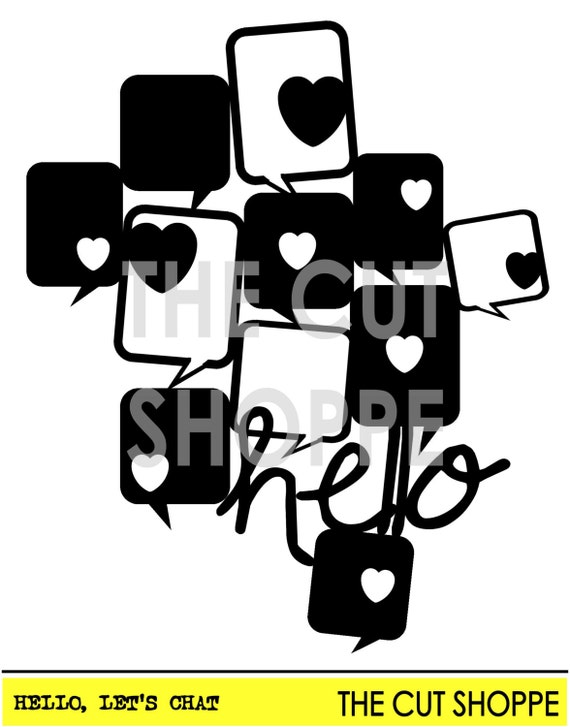 So awesome, huh?! I can see a ton of possibilities with this file too!
Here's a closer look at my layout, and all those sweet embellishments.....
I choose to back a few of the speech bubbles with pattern papers, and of course, my fun photo!
This cut file is ideal for memory keeping all our conversations, texts and phone pics! She looks way too grown up in that mirror selfie - I blinked, and all of a sudden she wasn't little anymore. So glad that I document her stories to remember all our days!
Here's another view for you....
I layer ephemera pieces onto some of the other speech bubbles, as well as cute brads, gold sequins and even some puffy sticker hearts! You'll also spot some typewriter font sentiments around the cut file.
Loving that hello - it's such a fun font to compliment the speech bubbles with!
Gorgeous, girly and so much fun!!!
Thanks so much for visiting,
Happy Arty Days,
Amanda xo